The 'S.E.E.D.' Project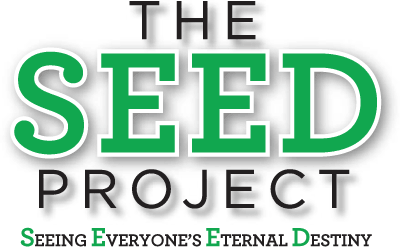 OUR PLAN IS THE SEED PROJECT - Seeing Everyone's Eternal Destiny
Great Commission Ministry Inc. is committed to reach each home with the Good News and knowing the truth that there is a God and he is looking for a family that will live with him forever. We want to help churches to work together to reach each home in their area so they may know of God's love and what he has done to forgive and give them the gift of eternal life.
Our materials will be provided at the lowest price. The material may promote a special Christmas, or Easter event, or another special time where the Gospel is clearly presented.

THINGS YOU NEED TO DO
Equip your people to reach out to your community with the Gospel.
Determine the area you want to cover. Work in unity with other churches.
Pray for your community.
Choose what you want on your promotional leaflet.
Choose which gospel material you want to use.
Pack the envelopes and deliver them to each home, either by yourselves, or by Australia Post. You can place religious materials into letterboxes with 'No junk mail'
Follow up any response you get.

4 THINGS WE CAN SUPPLY
A DL printed envelope to put everything into with your image/wording.
A DL leaflet promoting your church
A DL leaflet promoting the Jesus film App & 3 videos on Life's Most Important Questions.
A Gospel booklet
THE MATERIALS WE SUGGEST YOU CAN GIVE OUT: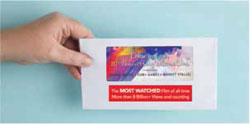 A DL Printed Envelope
You can have the image/wording that you want.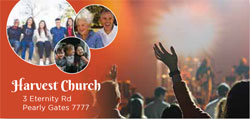 A DL Leaflet which promotes your church with wording and illustration on one, or two sides.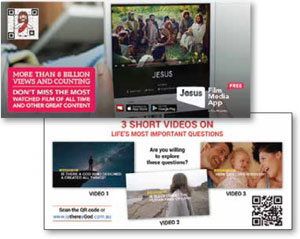 A second DL Leaflet
One side promotes the free Jesus Film App. This film has been viewed more than 8 billion times and is in more than 1,800 languages.

The other side promotes the 3 videos on Life's Most Important Questions.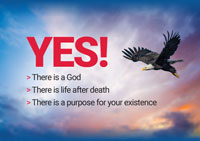 YES! Gospel Booklet

YES there is a God
YES there is life after death
YES there is a purpose for our existence

EACH SET OF MATERIALS WILL HAVE THE LOW COST OF:
5,000 - $0.45 per set | 10,000 - $0.40 per set | 20,000 or more - $0.35 per set
Freight of all material to your church is included in the price.
Postage to homes is additional.
DONATIONS ARE ACCEPTED
Donations are also accepted to support Christian ministries to get the Gospel out to the people anywhere in the world.
Great Commission Ministry Inc.
Commonwealth Bank BSB 063 108 Account No 10628020
WE NEED TO SHINE THE LIGHT OF GOD INTO A DARK & TROUBLED WORLD
---
The 'S.E.E.D.' Project Registration Form
Register your interest in joining this project